BirdWeb: Seattle Audubon's Guide to the Birds of Washington State
Bird of the Week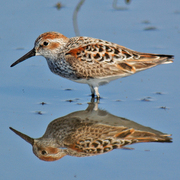 After breeding in far western Alaska, Western Sandpipers migrate south to winter along the coastal Americas, from Washington State to Peru. Look for them on mudflats by the thousand, fueling up on invertebrates for the next leg of their journey.
Birding Site of the Week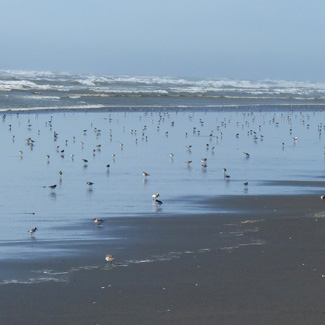 Check the Point Brown jetty for Heermann's Gulls and migrating shorebirds such as Wandering Tattlers, Surfbirds, and Black Turnstones. Drive to nearby Ocean Shore Sewage Treatment Plant and Oyhut Wildlife Recreation Area for additional species of sandpipers and plovers; these areas are especially rich with birdlife during migration.
Get Involved with SAS

Seattle Audubon has numerous resources available to you.